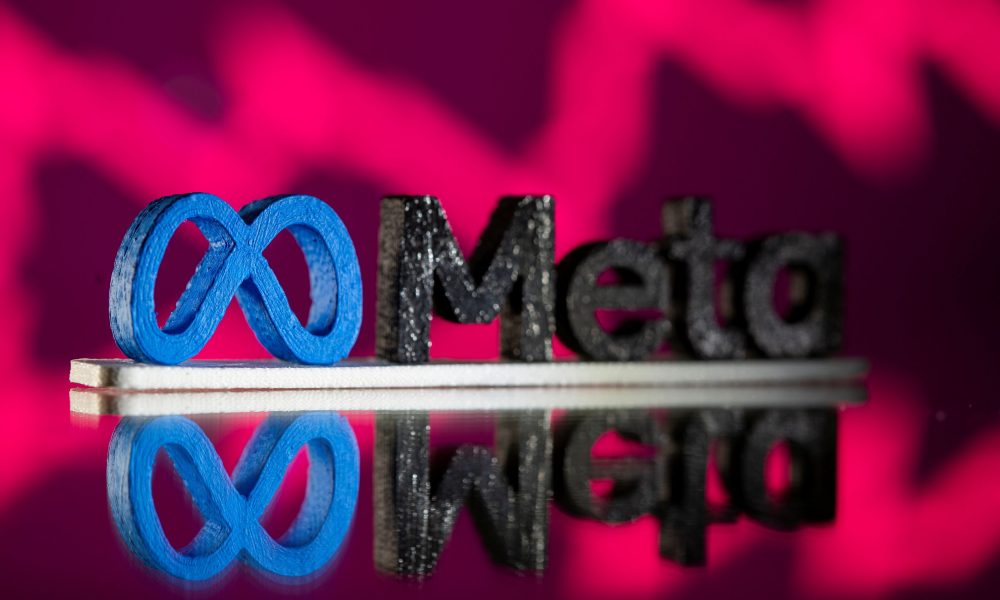 ~~
~
There seems to be no end to fake accounts being used to post political messages by people believed to be Chinese on media sites such as Facebook (FB) and Twitter.
Disguised as phantom Americans or Europeans, they issue statements and opinions in line with the Chinese government's position on topics such as the origin of COVID-19 and the issue of human rights in the Xinjiang Uyghur Autonomous Region. They create fake news to change public opinion trends using Western social media sites that are not allowed in China.
The Swiss biologist who didn't exist
In November 2021, the American company Meta (formerly Facebook) announced that it had deleted around 850 accounts created to spread false information via its social media sites Facebook and Instagram.
The stories included some that were tied to regions like Palestine, Poland, and Belarus. But more than 600 accounts ー more than 70% of the total ー were linked to China.
Their report found that the accounts had been streaming news from the Chinese mainland since the summer of 2021. According to the investigation, they targeted English speakers in the West and Chinese speakers in Taiwan, Hong Kong and Tibet. Much of the misinformation was related to COVID-19.
Meta's investigation was triggered by a fake Facebook account under the claimed identity of "Wilson Edwards, a Swiss biologist". The posts questioned the World Health Organization's (WHO) investigation into China into the origin of COVID-19, saying "the United States is pressuring the WHO" to impose responsibility for COVID. -19 to China.
The messages were quoted in Chinese media, such as China Global Television Network, a television network owned by Chinese state media, and People's Daily, the official newspaper of the Central Committee of the Communist Party of China.
However, the Swiss Embassy in China announced in August 2021 that there was no record of such a person in Switzerland and requested the account be deleted for posting fake news quoting a fictitious researcher.
In search of Wilson Edwards, alleged biologist 🇨🇭, quoted in the press and social networks in China in recent days. If you exist, we would like to meet you! But it is more likely to be fake news, and we call on the Chinese press and netizens to delete the posts. pic.twitter.com/U6ku5EGibm

— Swiss Embassy in Beijing (@SwissEmbChina) August 10, 2021
Spreading the news that 'Uyghurs are happy'
The fake accounts were connected to people inside and outside of China. These include people associated with Chinese state-owned infrastructure companies based in more than 20 countries around the world. which are used to distribute these publications. Among them are employees of Sichuan Silence Information Technology Co, Ltd, a Chinese information security company, which provides IT support to China's public security and military.
Additionally, the authors have taken measures such as the use of VPNs (virtual private networks) and other technologies to make it difficult to trace the origin of a message to a specific location. Meta reported that the series of efforts had "failed to attract any noticeable genuine engagement", and in this case, the actual details of China's information manipulation later surfaced.
Meanwhile, December 2, 2021 Twitter has announced that it has closed 2,160 accounts. attributed to the Chinese government. Many appeared to be fake accounts, and they included accounts from a Chinese company in the Xinjiang Uyghur Autonomous Region that had been commissioned by authorities to create video footage of Uyghur people supporting the government.
According to a report from Australian Institute of Strategic Policy (ASPI), a research partner, the first posts date back to the spring of 2019. These posts claimed that the oppression of the Uyghur people was "a lie", and some even claimed to be non-existent Uyghurs claiming that "The Uyghur people [were] live happily. In total, there were over 60,000 tweets from these fake accounts.
🚨 NEW REPORT 🚨 https://t.co/K9Wy99niFm

— ASPI Cybersecurity Policy (@ASPI_ICPC) December 14, 2021
Many accounts were originally used to share porn videos, but have since gone dormant. They were then diverted and reused. Some have also quoted and retweeted messages from Chinese diplomats and power figures in order to spread this information, leading ASPI to call it "an ingenious method of spreading disinformation by the Chinese Communist Party".
The Internet Is the CCP's Main Theater of War
Even in the case of Peng Shuai, the Chinese tennis player who accused a former member of the Chinese Communist Party's most powerful authority of forcing her to have sex, it is possible that fake accounts have operated behind the scenes to spread the word. that "she is unharmed".
The New York Times and ProPublica, a nonprofit investigative journalism organization, conducted a joint study of social media accounts that carried news and images from Chinese state media proclaiming that Peng was perfectly fine, as she was missing at the time. Their report revealed that almost all of them were fake accounts with no followers.
Additionally, The New York Times found that the hundreds of posts that shared specific tweets disappeared within a month of being posted, concluding that they were fake accounts "created solely to amplify others." Their analysis said the accounts "bear the hallmarks of a covert Chinese information campaign promoting a range of government messaging."
In November 2021, the Communist Party of China Central Committee passed its historic third resolution under the auspices of its 100th anniversary celebration. It appears from the resolution that the committee attaches great importance to the Internet, considering it the main theater of war in its ideological struggle. Promoting her work through social media is one of the methods she uses to influence the rest of the world.
The Associated Press and the University of Oxford in the UK also announced the results of a joint investigation into the reality of Chinese influence operations targeting foreign public opinion in May 2021. The study "shows how The People's Republic of China (PRC) is targeting global social media platforms as part of its public diplomacy efforts to shape public opinion in foreign countries.
The aim is to create the illusion that there is a lot of pro-China sentiment in the world. "If nothing is done, it is possible that the Chinese influence will become much stronger," the study warned.
Meanwhile, the Chinese Foreign Ministry said, "We use social media like other countries do; to deepen friendships and foster fact-based interactions.
In response to the claim that they used fake accounts to spread false information, he replied, "There is no truth to that.
RELATED:
(Read the story in Japanese on this link.)
Author: Tomo Kuwamura