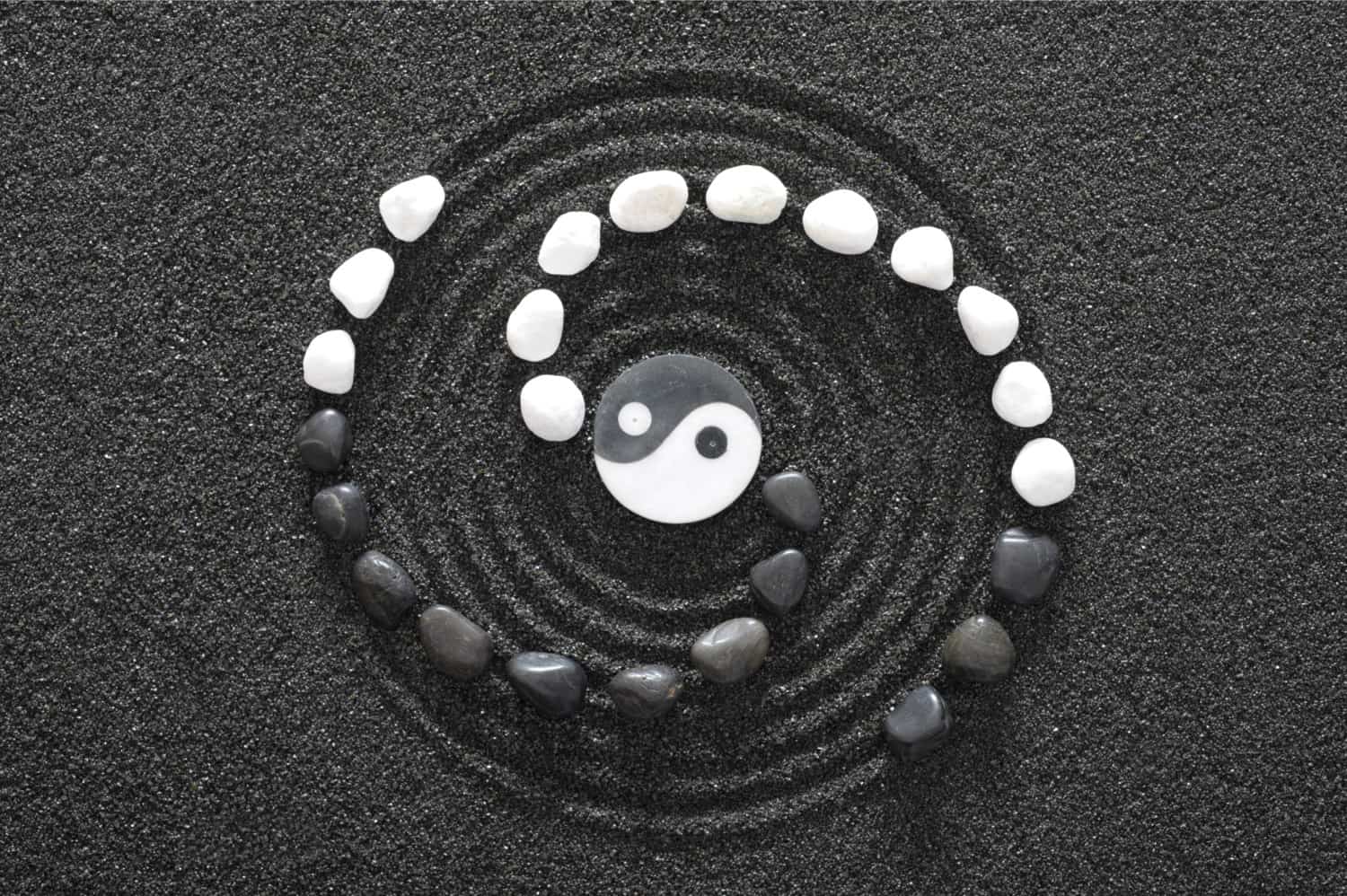 Many of us have heard of Yin Yang, but do you know what it really means and how we can use it?
This is the first accessible book to fully explore and explain the concept of Yin Yang, breaking it down into easy-to-follow terms and teaching readers how to be in the right place at the right time.
The concept of yin yang is found in some of the oldest scriptures in the world, and is fundamental to Chinese thought and the way forward to understand most Chinese practices.
This informative book emphasizes context, making it the perfect title for history buffs, while also offering ways to improve our own lives by establishing a better balance in our environment and the world.
By observing the landscape around us, we can get a feel for the ebb and flow of energy around the world, and by combining this understanding with the knowledge from this book, readers will understand how to position themselves for the Yin Yang fill their life with abundance.
If you are interested in Taoism, alternative medicine, martial arts, and other fields of oriental study, this book is for you.
Key information:
Same art style (red / black artwork throughout) as global bestselling TheUltimate Art of War, making it the perfect companion title for fans.
Author Antony Cummins is known for his rigorous historical research and his ability to make difficult concepts accessible. He is the author of several books, including The Book of Ninja (13.8K copies sold worldwide).
It is the only mainstream, non-academic and accessible book explaining Yin Yang, a fundamental concept of Eastern thought, from medicine to philosophy to martial arts.
The book will offer many ideas for interacting with yin yang so that readers can position themselves to receive the abundance of the universe.
An understanding of yin yang, the balance and flow of the universe, offers a new perspective on the current climate crisis.
Notable features:
Antony's YouTube channel, Samurai and Ninja History, regularly posts content describing Chinese history to more than 27,000 subscribers. With the channel racking up over 6 million views in total, this is an incredibly important resource.
As Wakayama's official tourism ambassador to Japan, Antony has previously written for The Telegraph and featured in various other publications such as HistoryExtra and The Good Men Project, among others.
About the Author:
Antony Cummins is the author of The Ultimate Art of War and many other books on oriental martial culture. He is the founder of the Historical Ninjutsu research team, which has previously translated The Book of Ninja and The Book of Samurai series. Antony also works as a consultant and co-presenter on premium documentaries about Japan that are distributed by National Geographic, and is the official tourism ambassador for Wakayama. He was recognized
by his peers as a leading expert in the discovery of the military arts of medieval Japan.
For more information: www.natori.co.uk
The Ultimate Guide to Yin Yang – An Illustrated Exploration of the Chinese Concept of Opposites
(July 13; Watkins / Penguin Random House; £ 24.99)
Latest articles by Hippocratic Post
(see everything)