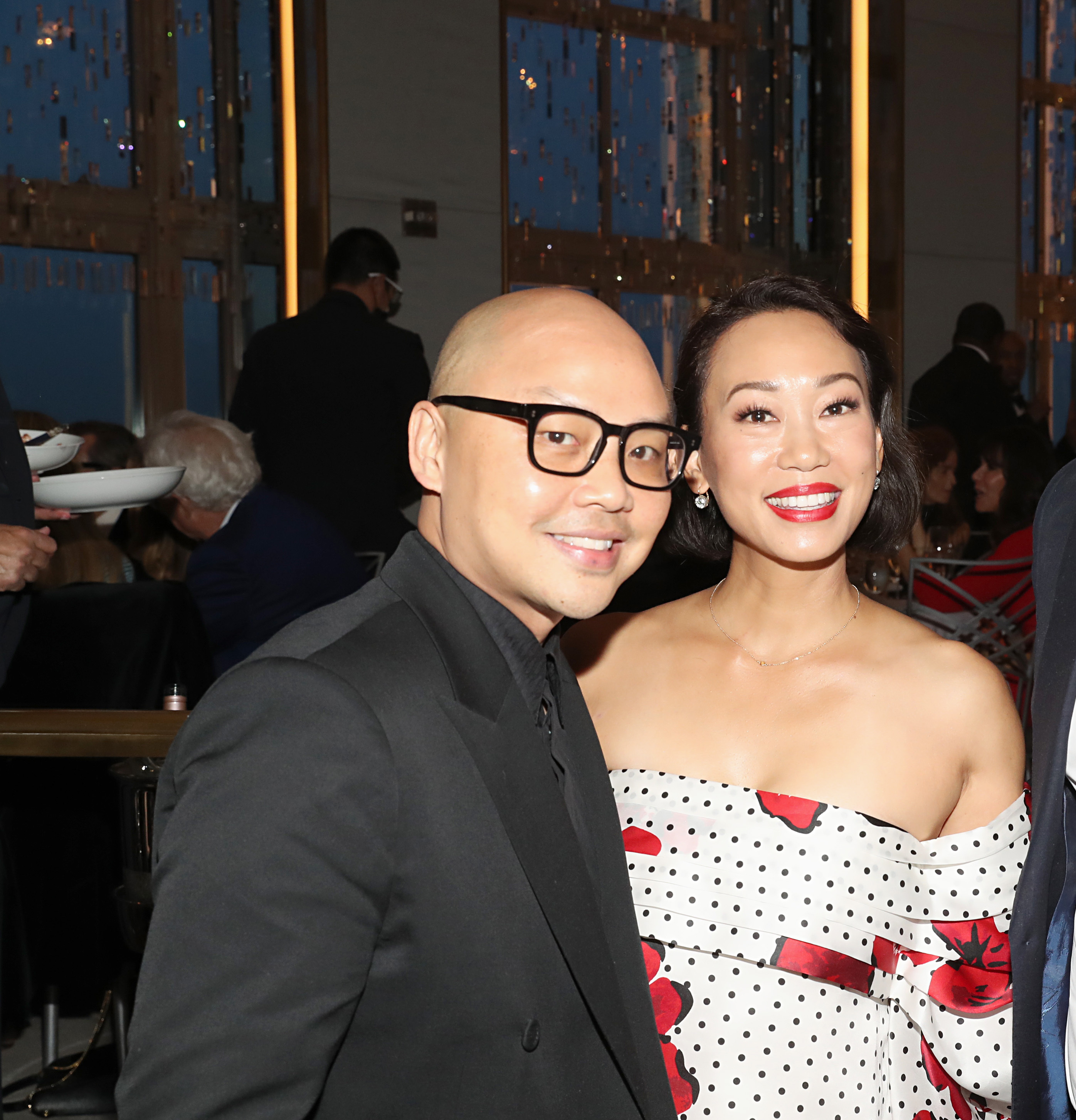 Founder and CEO Vicky Tsai launched Tatcha, a San Francisco-based skincare brand, in 2009. Tsai said the company was inspired by the beauty rituals of Japanese geishas. In 2020, acclaimed makeup artist Daniel Martin joined the brand as its first global director of art and education. Martin collaborates with Tsai to offer innovative new product launches and brings his expertise on natural products–looking at to put on makeup. A skincare brand and makeup artist are a non-traditional partnership, but Martin's beliefs align seamlessly with Tatcha's brand values. Like Tsai, Martin believes that great makeup starts with great skin.
Tsai and Martin's collaboration speaks to the importance of representation in a largely peer-reviewed industry. They have publicly teamed up to help address the lack of AAPI representation in the beauty industry, inspiring others in the AAPI community to do the same.
Tatcha is dedicated to making a positive impact on the world, in addition to providing clients with rejuvenating skincare rituals. The company's Beautiful Faces, Beautiful Futures Education Fund, launched in 2014, supports the nonprofit Room to Read. Sales of full-size beauty products fund educational equality for children in underserved communities.
Tsai and Martin spoke with Glossy about beauty practices in East Asia and recent progress towards a more inclusive beauty community, including through greater AAPI representation in the Western beauty industry.
How did your Taiwanese-American identity influence your approach to Tatcha?
Tsai: "My Taiwanese-American heritage led to my interest in Japanese beauty culture. East Asian cultures often have a common history, and these shared histories often influence culture, including language, art, food, beauty, and wellness practices. The ingredients and principles of Japanese beauty culture felt familiar to me from my Taiwanese heritage and yet fascinatingly different from how I grew up as an American.
My goal has always been to share the philosophy and practices that have healed my skin and my mind. As a result, very little has changed in Tatcha's approach to caring for our clients and their skin, although our approach may now resonate with more people due to this historic time we live in. [The] Covid-19 [pandemic] has been a catalyst for many people to begin to understand the connection between skin and mind and that wellness practices are essential to looking and feeling good on the inside.
How is your "no makeup" look inspired by your culture or upbringing?
Martin: "As someone who suffered from cystic acne in high school, my mission was to respect the skin in my work. [I like] have [my skin] to look as flawless as possible because I don't like [the look of] heavy, cakey makeup. I grew up understanding Korean beauty rituals because my mother-in-law and my sisters have been doing it for years. That too played into my psyche.
Does culture and community play a role in maintaining the promise of Tatcha bring to its customers "the harmony of the skin to the soul"?
Tsai: "Yes. Eastern wellness practices have always recognized that the brain, body, skin and even the spirit are all part of a holistic system. This is why Eastern medicine is often referred to as holistic.As a result, our Eastern roots have shaped our skin and formula philosophies, as well as our customer service philosophy.
Our culture also plays a role in our commitment to our purpose. In Eastern cultures, there is a recognition that we are all part of a greater whole; there is less historical emphasis on individualism. We always consider our impact and our responsibility to the people we serve. It's one of the reasons we partner with Room to Read to support girls' education around the world. The beauty industry has historically done a lot of harm to women and their self-esteem. We believe beauty begins in the heart and mind. We are grateful that our customers are helping to create a bright future for these amazing girls around the world.
Given your heritage, do you approach marketing to non-Asian consumers differently?
Tsai: "We share our brand promise and the effectiveness of our collection with everyone in the same way. Where we may differ from some conventional Western companies is that we don't believe in capitalizing on people's insecurities or using scare tactics in our marketing. We believe in educating our customers on how to take care of their skin's health and make their skincare rituals simple and joyful wellness practices.
Has Tatcha faced any challenges deviating from Western beauty standards?
Tsai: "Every time we launched something slightly outside Western conventions, we were faced with doubts and worries. We launched an essence, rice enzyme powders, a make-up balm inspired by geisha application techniques – these are all categories unfamiliar to the Western customer. Yet they have become the basis of our rituals because once a client is educated on the benefits and joys of using these formulas, they enjoy the smooth transformation and stay with us.
Historically, Western skincare has tended to promise instant results at all costs. The idea that tingling is proof of efficacy or that purging the skin is self-evident goes against everything we believe. We're still regularly encouraged to take a more Western approach, but we're clear about our form philosophy and know that transformative results and gentle ingredients aren't mutually exclusive.
How has the industry changed, in terms of inclusivity, since you created Tatcha?
Tsai: "I've seen many new startups created by entrepreneurs who express their unique beauty cultures from around the world and represent all shades and genres of beauty. [These startups] are breaking through, and retailers like Sephora are using their incubation programs to help these young founders bring important new insights to the beauty industry. These new brands are also incorporating social enterprise into their business models, as is Tatcha's Beautiful Faces, Beautiful Futures program. It didn't exist when we started, so I'm happy to see it now.
I also see categories that are more established in Asia starting to grow in the US due to the mainstream of more and more Asian-based brands. Cleansing oils, sheet masks, and even essences are now considered essential skin care for many more people. There's room for all of us, and I'm glad we're all here.
How is Tatcha celebrating AAPI Heritage Month this year?
Tsai: "AAPI Heritage Month is a significant time for us, as a company that exists to share Japanese wellness rituals, and because so many of us in the Tatcha family are part of the community AAPI. I initiated research on the representation of AAPI women in the workplace with students from Harvard Business School, and frankly, [the results have] was shocking to read. The Harvard Business Review reported that Asian Americans are the least likely to be promoted to leadership positions in the United States. Because we are exotic, the likelihood that we will be harassed or subject to racial or gender bias is high, but we are the least likely to report it. These are sobering facts, especially considering the growing violence against the AAPI community.
However, members of the Asian American diaspora come from cultures that have survived thousands of years. We have vast stores of history, wisdom and resilience embedded in our cultures that we can draw on to grow through these experiences.
When I was growing up in America, all I wanted was to be a typical American and fit in. Now, I am so grateful for the cultural diversity within me. It has become my superpower when I need community and strength the most.