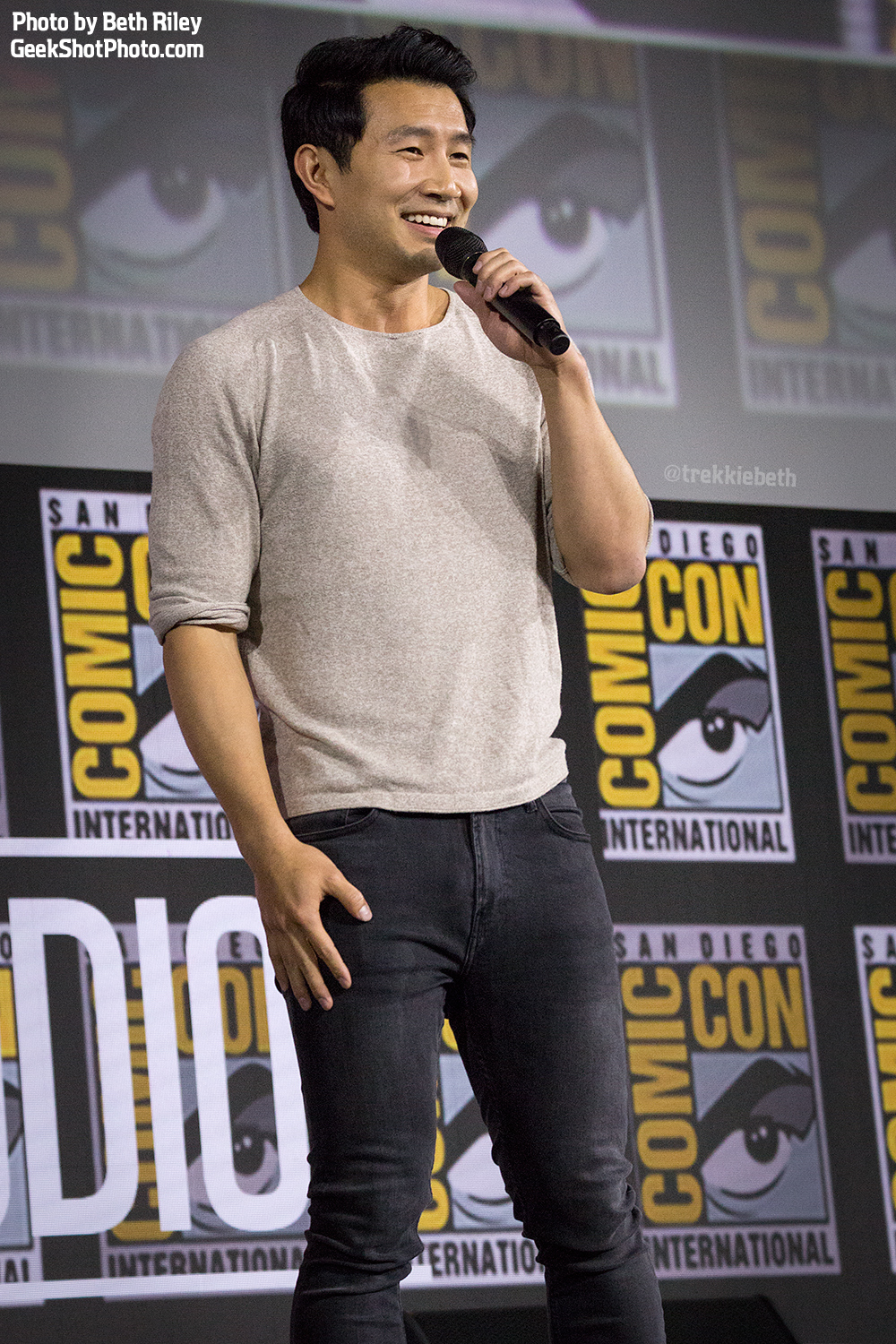 The official San Diego Comic-Con schedule is normally released exactly two weeks before the convention (which would put this year's release dates as July 7-10), but many properties reveal well in advance that they'll be attending the convention. . This is where you can find all of our announcements compiled into one handy main article.
We will update this post until the times are officially announced – and it's important to note that the schedule is never finalized until Comic-Con International or the various studios/entities reveal it. All schedules are subject to change.
1. Wednesday – Preview Night
2. Thursday – Movies, TV, Comics, or Other Panels
3. Friday – Movies, TV, Comics or Other Panels
4. Saturday – Movies, TV, Comics or Other Panels
5. Sunday – Movies, TV, Comics or Other Panels
6. No Dates Announced Yet – Movies, TV, Comics, or Other Panels
Wednesday, Preview Night (July 20)
Thursday (July 21)

Live Art and Panel Discussion (Room 2). Should appear: Todd Nauck.
[NEW] Rick and Morty Comics (1 p.m. to 2 p.m., Room 25ABC). Planned appearance: Alex Firer, Annie Griggs, Troy Little.
Other panels
True or false? Darren Shulman (co-host of the Shulbros Week in Review and Through the Lens podcasts) and Jon Kuang host a panel of stars playing Real or Fake?, the game show where contestants must decide if a comedic character or plot is… real or fake. Panelists include Shawn "Big Clutch" Kirkham (SVP, Skybound Entertainment), Terry Mayo (Comic Creator, The Wicked Righteous), Don Nguyen (Pablo the Gorilla, Upper Deck Marvel Anime), Christie Shinn (creator of Demon Bitch and Personal Monsters ), Leonard Sultana (The Convention Collective), Alanah Tweedy (The Convention Collective) and Fawaz Qashat. Participants who play with Twitter will have a chance to win a Funko Pop.
Green Lantern: Beware of my power.
[NEW] horror in comics (5-6 p.m., Room 32AB).
[NEW] Importance for comic creators to own their own intellectual property (4:30-5:30 p.m., Room 26AB). Expected to appear: Phil Jiminez, Amanda Conner, Jimmy Palmiotti.
Mictlan: An Ancient Mythical Tale (Codex to Console) (7:30-8:30 p.m., room 29CD).
Aspen comics (1 p.m. to 2 p.m., Room 4).
[NEW] Party like it's 97 (12 p.m.-1 p.m., Room 28DE). Comedic talents celebrate Oni's 25th anniversary. Should appear: James Lucas Jones, Charlie Chu.
[NEW] Spotlight on Willy Mendes (3-4 p.m., Room 4). Moderator Brian Doherty, (Dirty Picures…), will lead Mystic Comix artist Willy Mendes to exhibit his intricate work from the Underground Comix era, (Gothic Blimp Works, It Ain't Me Babe, All Girl Thrills, Illuminations, etc. .) and just recently returned to the field with Red 5 Comics' Queen of Cosmos Comix series; with Trina Robbins, celebrity artist, editor of (Wonder Woman), (It Ain't Me Babe, Complete Wimmen's Comix) author and historian (many books!), Kim Munson, author (Comic Art in Museums) and curator (Women in Comics), and Joshua Starnes, publisher of Red 5 Comics and comic book writer (The Box).
pure gold. Short film in which a desperate farmer is tempted by something precious. Should appear: Rik Gordon.
Sunday (July 24)
Movies
[NEW] 25 years of Oni Press: from classic to modern (11:30 a.m. to 12:30 p.m., Room 23ABC). Should appear: James Lucas Jones, Charlie Chu.
An Evening with Kevin Smith (Room H). Should appear: Kevin Smith.
Directors on directing. Set to appear: Tim Miller (director of Deadpool, creator of Love, Death + Robots), Andrew Stanton (director of Finding Nemo, WALL-E and John Carter) and Chad Stahelski (director of the John Wick franchise). Moderated by: Steve Weintraub.
Television
Hamster and Gretel. Intro to preview.
Hollow's Bend: the radio play.
[NEW] The Lord of the Rings: The Rings of Power. Planned appearance: Showrunners JD Payne and Patrick McKay and "stars".
X-Men: The Animated Series 30th Anniversary. Set to appear: series showrunner Eric Lewald, series writer Julia Lewald, series director/producer Larry Houston, series screenwriter Dan Veesenmeyer and voice actress Lenore Zann (Rogue). Moderated by: Dayspring and Michelle Waffle.
Charlie Brown Professional Education Program (4:30 p.m., room 26AB). Should appear: Nat Gertler, Benjamin L. Clark (curator of the Schulz Museum).
Comics on Campus: Fandom at Academia. Should appear: Ed Catto.
DC and the creation of post-war American society. Should appear: Viola Burlew.
John Carpenter's Tales of Science Fiction: Civilians.
From Mopsy to Trina: Mid-Century Fashion in Comics and Its Legacy. Expected to appear: Sydney Heifler, Trina Robbins, Michael Dooley.
Made for Women by Women: Girl Power and Barbie Comics in the 1990s.
Remembering Brian Augustyn. Expected to appear: Patrick Gerard, Mark Waid.
X-Men Fandom Panel. Planned appearance: Lenore Zann (voice of Snape in X-Men: The Animated Series).
alien panel. Should appear: Clara Carija
Bad Medicine in TV and Movies. Should appear: Johnny Kolasinski.
the bee. Short film. Should appear: Michael Karr.
Black and Queer. Should appear: Victor T. Kerney
Captain Action: The Classic Collection. Should appear: Ed Catto.
Couples who do cosplay. Expected to appear: Shawn Richter, Lisa Lower, Trevor and Wendy Newton, Miguel and Lucy Capuchino. Moderator: Leana Ahmed.
Creating 3D models for storytelling in Blender 3D. Should appear: Stephen Burns.
Funko (Room H). Expected to appear: Rosario Dawson, Simu Liu and William Zabka.
Game of Thrones / House of the Dragon fan sign. Expected to appear: Amin Javadi, Tara Lynne, Ashaya.
Gay Geeks and where to find them. Should appear: Julian Jetson.
Level Up: Create an RPG Empire.
Make a living being creative. Should appear: Johnny Kolasinski.
[NEW] The Mandalorian: Under the Helmet. The Mandalorian is a complicated character, a loner who becomes a loving guardian, a bounty hunter who learns compassion. Host Melissa Miller (Nerdist, Star Warsologies) chats with experts on the show and the man behind the mask. Psychologist Drea Letamendi (Arkham Sessions, Mindfulness-Based Therapy Using Star Wars) shares insight into Mando's changing loyalties. Real bounty hunter Matt Laird shares stories from his work. Blacksmith and materials specialist Waltteri Vakki provides insight into the creation and meaning of Beskar weapons and armor. Paul Wynns, aerospace engineer and former Navy jet pilot, talks about flying and maintaining the Razor Crest and Naboo fighter. And actor Chris Bartlett (The Mandalorian, The Book of Boba Fett) connects it all to his experience as a mercenary, teacher, and bartender in Star Wars. Bring your Mando questions to our experts!
Manifest Fan Panel. Moderator: Marcia Middleton.
Mental health and pop culture. Should appear: Vince Alvendia.
Outlandish Confabulation: A Panel of Outlander Fans.
Podcasting 101.
[UPDATE] Jurassic World Science. In the Jurassic World movies, dinosaurs travel from the island park to our cities and wilderness. We chat with fan scientists from the franchise to explore the real-world science of bringing dinosaurs back to life and setting them free. We'll ask the big questions: what's good and bad about the movies about these extinct creatures? What are the technical challenges and ethical considerations of genetic recreation and tinkering with different species? What is the impact of introducing megafauna in different environments? Once the dinos are free, what rights do they have to survive? Does life really find a way? Our team of scientists includes paleontologist Stuart Sumida (technical consultant, Jurassic World: Fallen Kingdom, Camp Cretaceous), herpetologist Earyn McGee ("Find That Lizard"), conservation biologist Sam Wynns, evolutionary developmental biologist Claire Meaders, paleontologist Gabe Santos, and geneticist and science fiction author J. Dianne Dotson (Questrison Saga). Moderated by James Floyd (Podcast Host, Star Warsologies, Regular Freelance Contributor, Star Wars Insider magazine).
Universe Star Wars Samurai. Set to appear: Doug Marcaida (History Channel "Forged in Fire" weapons and samurai expert), Dude Vader, Brendan Prout, Nathan Seekerman, Beth Accomando, Leah Panos and David Hernandez.