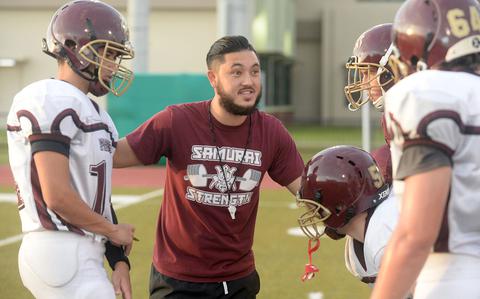 MARINE CORPS AIR STATION IWAKUNI, Japan – Matthew C. Perry's players and coaches couldn't be happier to put the 2020 coronavirus pandemic-induced gap year behind them and get back into football.
But this samurai squad faces an uphill battle: they mostly have freshmen and sophomores to round out a small core of veterans from the squad's final full season, 2019, when Perry hit his mark. Third Far East Division II football final in four years.
They are also a small team in terms of physical size, especially indoors. One of the hallmarks of Perry's football, said coach Frank Macias, has been the fat, bruised and beefy players. But these are rare.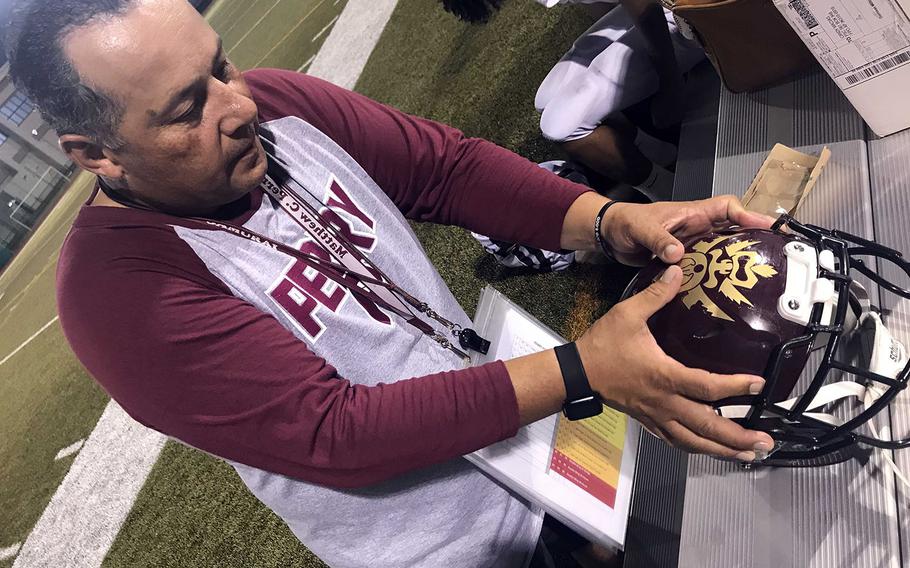 "We're behind in terms of physics, bringing the hammer, the 'train of pain'; it's not there yet, "Macias said.
Macias calls this a serious rebuilding challenge as he has done since arriving in Iwakuni in 2012 and restarting the program from scratch.
"I had kids dying to play football," in 2012, Macias said of his transfer from Mannheim, Germany, to restart a program that had been closed since 2004. "So this didn't isn't quite a back to the future for us. "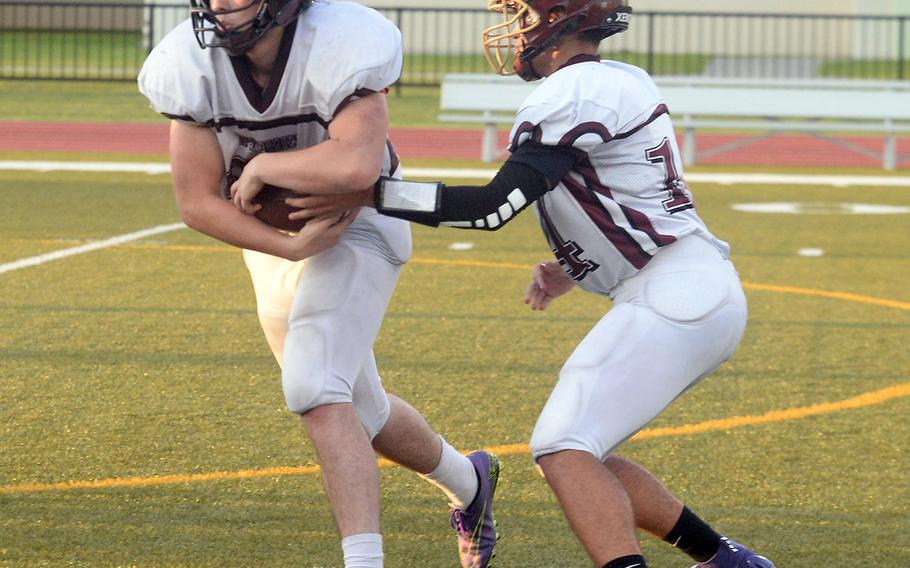 The pandemic and the resulting cessation of football in DODEA-Pacific have accustomed samurai players to "being in their own bubble," Macias said. Especially with younger players added to the mix, "suddenly you have expectations, standards, discipline; it's not going to be easy "restore the culture.
"On the other hand, I am delighted that football is back," he said. "The players have good attitudes; obviously everyone is happy to be back.
Four 2019 season veterans are contributing to the rebuilding effort. Roy Clayton starts as a quarterback and is joined by junior lineman Tyson Ortiz, senior fullback Parker Staley and junior linebacker Kirby Kendrick. Macias said he hopes more players will come out when the school opens on Monday.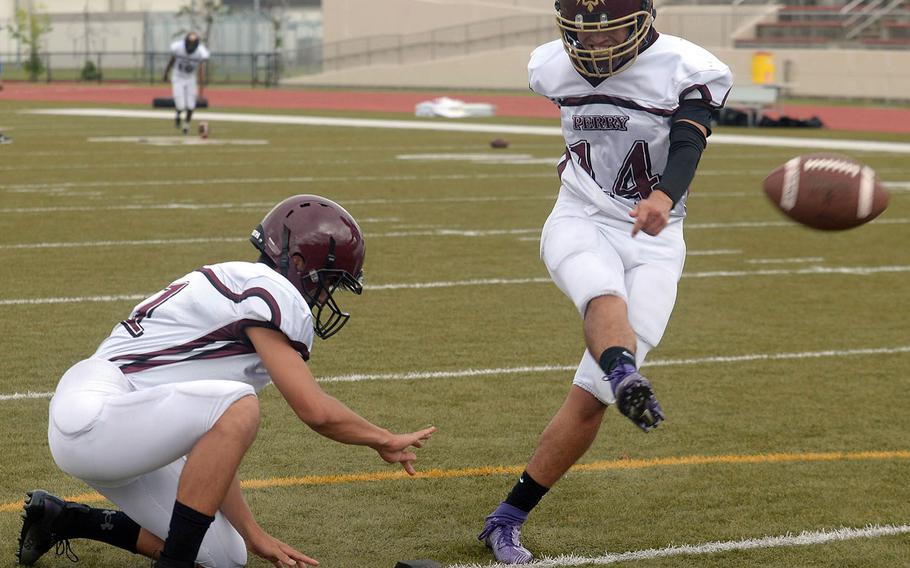 Perry also got a new assistant coach in the DODEA-Korea product, Daniel Burns, a 2008 graduate of the now-closed Seoul American. He led the Falcons to a 12-6 overtime victory over Kadena in the 2006 Far East Division I title game.
"He's been fantastic," Macias said. "Especially with young players; they like it.
Perry's competition is limited to DODEA-Japan teams and there will be no Far Eastern Championship match. The Samurai open at home on September 4 against Zama.
Macias said having no title to play for has at least one silver lining.
"It gives us a season to reorient ourselves towards football. Everything is a progression. A goal for us over the next 2.5 months is to get better every day.
MATTHEW C. PERRY
The Head Coach – Frank Macias, seventh season.
Returning players – 4.
Return Entries – 4.
Key performers – Roy Clayton, Sr., QB; Tyson Ortiz, Jr., L; Parker Staley, Sr., FB-LB; Kirby Kendrick, Jr., LB.
Strengths – Small core of veterans who understand the Macias / Samurai football system. New assistant coach Daniel Burns played football in DODEA (Seoul American Class 2008) and understands the expectations.
Disadvantages – Inexperience. After a sabbatical year as is the case with all DODEA-Pacific teams, the Samurai are starting again with a lot of equipment that they have never played football before.