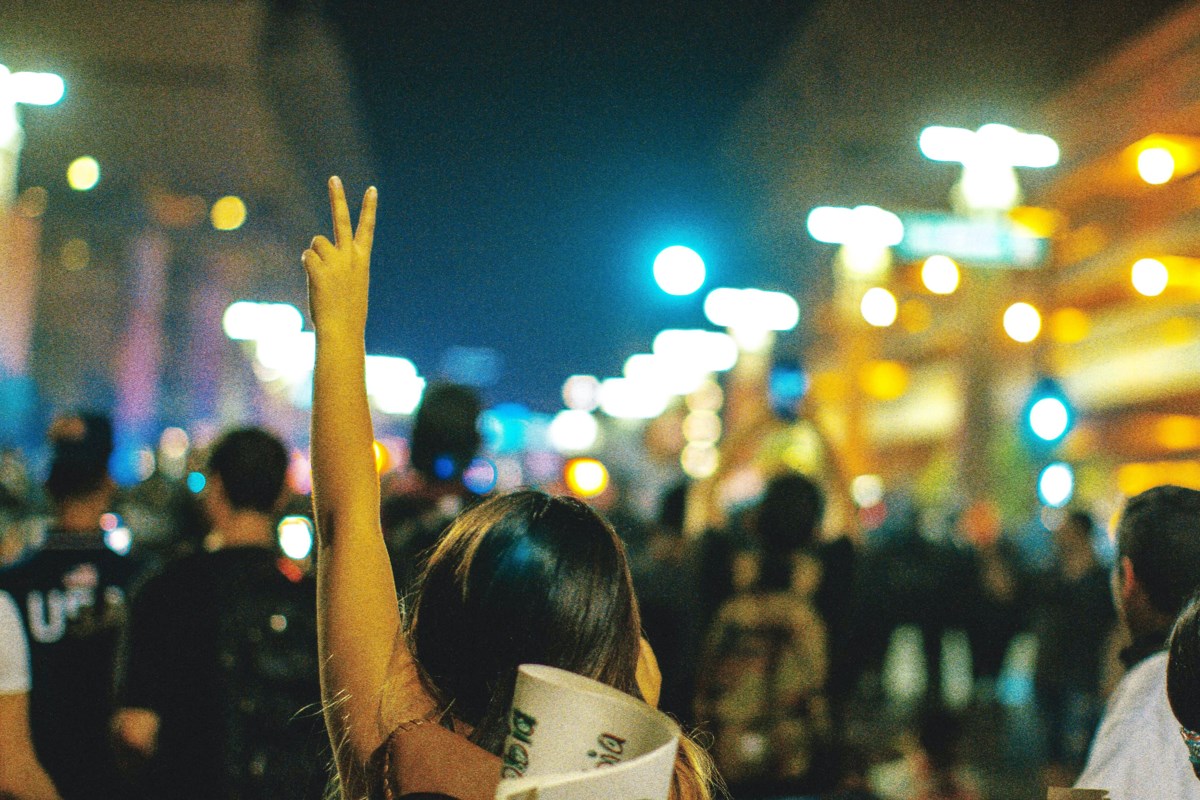 For the past 11 days, Khatera Sadry has not been able to sleep or eat. She wakes up in the middle of the night and when she tries to eat food gets stuck in her throat.
The reason, she says, is that she is suffocated by the survivor's guilt.
Sadry, an early childhood educator with the Waterloo Region District School Board, was living in Afghanistan in 1996 when the Taliban first arrived.
Since the Taliban took power 11 days ago, she has struggled to accept that this is the reality again in Afghanistan, after 20 years of fighting.
"The guilt is killing me that there are families, women and children who haven't eaten for weeks; they sleep in the streets because of our enemies ", she declared. "I witnessed it in 1996, and it shatters me to pieces knowing it is repeating itself."
Sadry and Fatima Ghafoori, administrative assistant at the Aga Khan Foundation, held a rally to show their support for Afghanistan in Kitchener earlier today.
"We have to raise our voices… stand up for those who cannot speak," Ghafoori said. "And for those voices that can't be heard right now, we have to speak up so people can hear. "
The voiceless people she is referring to are not the journalists and interpreters who worked with Canada and the United States and who are being evacuated, but those they fear will be left behind.
"What about people who weren't working as journalists, who weren't working as politicians. What about people who are just ordinary people, who will now have to live under Taliban surveillance, "she said. "We have to open our borders, we have to open our refugee program to let people in. "
"Those who can't come are poor, and they don't have any titles and they don't have a network. Today, at this gathering, we are their voice, to let them know that there is hope, "added Sadry.
Ghafoori said that while there are many Afghans living in Canada who have families in Afghanistan and would like to put them out of harm's way, they fall outside the guidelines set by the government – something she has direct experience with.
"My aunt taught little girls in her town, and now the Taliban are looking for her because she has included women's rights in her classes," Ghafoori said. "But unfortunately she is not in the immigration categories, so we cannot sponsor her."
As such, much of the strength behind the rally is urging members of the community to encourage MPs to lobby parliament to open up the borders further.
"Because in times of need we have to help, because I want to believe that if Afghanistan was a prosperous first world country, and God forbid, we were a developing third world country, that the 'Afghanistan would welcome us,' she said.
In addition, she said they hope to make it clear that Afghanistan does not want the Taliban to take over.
"Children are dying and it's hard to watch from here. But when we see world leaders stand up on stage and say that the Afghans didn't fight for some reason, it breaks our hearts to the point that it's hard to stand up, "Ghafoori said. "Afghan soldiers fought with American and Canadian soldiers for 20 years, do you think they wanted the Taliban to come in? Nobody wanted that.
Ghafoori added that these
And while some people are less than happy with the number of refugees Canada has already agreed to welcome, rather than tackle Canada's own problems, Sadry says they are not like going through a war.
"We will always have problems, problems never end, where there is politics there are always problems. If you've never been in a war, you wouldn't know what it does. In Canada, we are very privileged; when our coffee is cold we complain, "she said.
Ghafoori agreed, saying Canada and the United States have a moral obligation to help refugees because of their involvement in the war.
"If they really wanted to, they had the ability to stop the Taliban completely, but they didn't. So if you want to hand our country over to terrorists, then you should be prepared to accept refugees who don't want to live under the terrorist regime, "she said.
Regarding how people can help, Ghafoori suggested donating to reputable aid organizations on the ground in Afghanistan.
"There are a lot of internally displaced people in Afghanistan, because of the fighting, who literally sleep by the side of the road, and unfortunately the most vulnerable here, those who need the most help are children and women, because now they "We can't do anything in society because of the Taliban," she said.
For those who don't want to donate money but want to help, she says people can encourage their MPs to pressure Parliament to open borders and recognize the Taliban as terrorists, rather than as terrorists. an illegitimate government.
They think it is crucial to stand up for the Afghan people at this time because Sadry says the worst is yet to come.
"They know the eyes of the entire nation are on them. So they would do anything to make sure they stay in Afghanistan. The minute the eyes are turned off, in about a week, the slaughter and murder of women will begin. "
But, she adds, "we're going to do whatever needs to be done, we're going to do our best to make sure there is hope."