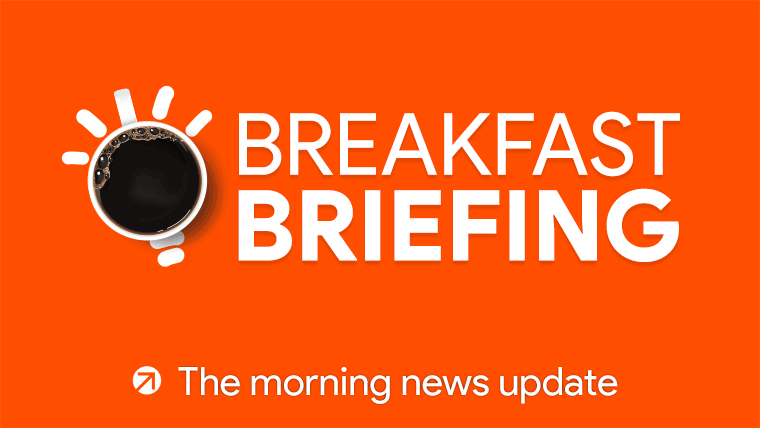 Here is our summary of the major overnight economic events affecting New Zealand, news signals from the world's second largest economy are not positive with alarming data both inside and outside the country.
Their reactions also lead to overreactions.
In a dramatic online publication, Chinese media have unofficially announced that imports of New Zealand and Australian beef should be blocked from entering the country, including Hong Hong, with immediate effect. It doesn't seem to include dairy products. Apparently our products pose a risk of foot and mouth disease, probably because we are close to Indonesia which has the disease. Or, it's a convenient excuse for Chinese wolf warriors to beat us up until we toe Beijing's line on political issues. In any case, the FMD aspect is just plain wrong, so this aspect will explode quickly. But the message has been sent.
The negative news is not just that. There was also strongly negative data on the booming US economy. The New York Fed Regional Factory Survey delivered a huge negative surprise, down very sharply. New orders and shipments plunged, and unfilled orders declined. No one saw this coming. A slight slippage was expected, bringing their expansion to a more modest level. But the actual report records a dramatic contraction in the region.
Meanwhile, sentiment in the US homebuilding industry has turned negative in August, but that's really no big surprise given what's happening in their overall real estate markets – and the global downturn in real estate markets in general.
After stagnating in the March quarter, the Japanese economy recovered by +2.2% in the June quarter compared to a year ago, and the first quarter was also revised upwards. This confirms a series of better data that we have been noting for a few months now. But the expansion, while welcomed, has not been as strong as analysts expected. Exports have helped. Even so, Japan can now argue that its economy is now bigger than before the pandemic. The recovery has been slow for them, and the IMF last month lowered Japan's growth forecast for the whole of 2022 to +1.7% from April's projection of +2.4%.
But the big data movements came from China where retail sales data for July disappointed. They were up +2.7% from the level a year ago, which is less than June's gain and well below the +5% expected. It's a bad pass. Industrial production also weakened, but not as much. It is up +3.8%. Both sets of data confirm that China will not approach its target of "around 5½% growth" in 2022. Independent analysts will reassess the outlook based on these data. And it's not particularly good news for President Xi ahead of his appointment to the top job for life.
China electricity production increased by +4.5% in July a year earlier. "Thermal power" (using coal) increased by +5.3%. Energy production growing faster than production is also not a good sign of productivity.
And July property prices in China fell more than expected from June, now down -0.9% YoY. This is their third consecutive month of retirement. Forty of their seventy largest cities posted month-on-month declines for new homes. 51 of those 70 posted declines for resales. These official data changes weren't particularly large, but the consistency of these tiny moves doesn't quite match the individual market reports of stress and pullback.
After the release of these data, the People's Bank of China said in an unexpected announcement, it cut the interest rate on a one-year, 400 billion yen medium-term loan to certain banks by -10 basis points to 2.75% from 2.85%. This is their first rate cut in seven months.
This Chinese data is important for Australia, which will be watching nervously. Fears are that Chinese construction could stumble as developer funding dries up. The main commodities Australians will be watching are of course copper and iron ore.
Indonesia recorded an inordinate trade surplus in July by +US$4.2 billion for the month, boosted by strong coal and palm oil exports from year-ago levels. Foot-and-mouth disease has not affected them so far.
The 10-year UST yield starts today at 2.79% and is down -5 basis points from the same time yesterday. The UST 2-10 yield curve is more marginally inverted today, now at -42 bps and their 1-5 curve is also slightly more inverted at -31 bps. Their 30-day-10-year curve is now at +60bps and flatter since yesterday. Australia's ten-year bond is down -11 basis points at 3.29%. The ten-year Chinese government bond is down -7 basis points to 2.68%. And the New Zealand 10-year government will start today up 3.47% and down -5 basis points from yesterday's levels. Remember we have a full RBNZ MPS tomorrow, certain to deliver another +50 bps upside.
Wall Street is up today, but not by much, with the S&P500 gaining +0.3% in Monday's trading. Overnight Europe gained around +0.2%. Yesterday, Tokyo rose by +1.1%. Hong Kong fell -0.7% and Shanghai closed slightly lower. The ASX200 ended its Monday session up +0.5% and that was matched by the NZX50.
The price of gold will open today at US$1,778/oz, down -US$26/oz from the same time yesterday.
And oil prices are starting to decline today by -US$3 to just under US$88.50/bbl in the US, while the international price of Brent is now slightly above US$94/bbl . These are back to the levels of a week ago.
The Kiwi dollar will open today at 63.7 USc, more than -¾c lower than yesterday at this time as the greenback makes a bit of a comeback. Against the Australian dollar, we are holding at 90.6 AUc. Against the euro, we slipped slightly to 62.7 euro cents. All of this means that our TWI-5 starts today at 72.1 and drops -60 basis points.
Bitcoin price was down only -0.6% from the same time yesterday at US$24,109. Volatility over the past 24 hours has been moderate at just over +/- 2.7%.
The easiest place to stay on top of the risks associated with today's events is to follow our Economic calendar here ».