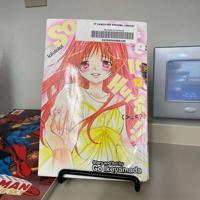 Some parents in Goldendale feel that the Goldendale Library has become a minefield for their children, with extremely inappropriate content for young ages within the reach of little hands too easily. The library says it's parents' job, not theirs, to control what kids get their hands on.
Before coming to Goldendale, Olga Hodges was a health educator and project manager for the Multnomah County Public Health Department in Portland, working with 13 different middle and high school clinics. Hodges has now become the central organizer for a large constituency of concerned library users. She says it would be best if the library were a perfectly safe place, in each section, to bring her children and, while they are there, find better quality books. But initially, she focuses on a more immediate goal. "We don't ask the library to get rid of books we don't like," she says. "We want books to be placed in age-appropriate sections of the library."
"If we expect a child unsupervised in the library to never encounter anything objectionable to their parents, we would find that to be an impossible standard to maintain," says Amelia Shelley, Executive Director of the Fort Vancouver Regional Library System (FVRL), which operates the Goldendale Library. "Parents should either accompany their children to supervise their visits or trust that their children are capable of making good decisions based on their family's values."
At the center of the current controversy is a Japanese graphic novel titled So cute it hurts. This type of Japanese work, called manga, is extremely popular in Japan and has seen explosive growth in the United States, especially among teenagers. In 2020, the US manga market reached a value of $250 million. The manga covers a wide range of topics – there's a manga for just about any topic you can name. In the Goldendale library are manga graphic novels that deal with horror (vampires, monsters, dark rituals) and youthful sexual episodes. Books are usually serialized in multiple volumes. The publishers of the material voluntarily rate their posts by age range, with the "Mature" category intended for audiences 18 years and older.
So cute it hurts Volume 13 is rated by its publisher as mature. In Goldendale, it was next to a sign that said, "This area is for ages 12-18 only." The book is about twins, a boy and a girl, who decide to cross-dress and enter each other's lives. There is an illustrated sexual encounter between a high school student and a college-aged person; although the illustrated material is not fully explicit in its visual details, what is depicted is clear.
"He doesn't belong in the 12-year-old section," Hodges says. The library seems to agree. "So cute it hurts changed his rating from Teen to Mature between volumes 11 and 12 of the series," says Shelley. "Our decision to place it in the young adult realm was based on the content of the first 11 books, and it's clear we missed the change when the final four volumes were added to our collection. In that case, we appreciate that this parent brought it to our attention.We are undertaking a review of the entire series and will consider moving the books based on the Mature rating.
The Incident
On February 8, Hodges was walking with her children in the library when they came across So cute it hurts under the sign of 12 to 18 years. She has no children of that age; she was upstairs using a computer and came across the book, which was prominently displayed on a table and not buried in the rest of the manga section. Seeing its content, she was appalled that it was placed in this age group. She went to Goldendale librarian Terra McLeod to complain. The incident, which she filmed, quickly became more controversial than expected. Hodges called the book's content pornography. McLeod countered by saying that she had reviewed the books in the series and found them to be quite appropriate for the age group in question. McLeod went further and said pornography was on Hodges' mind. McLeod ordered Hodges to complete and return a form if she found the material objectionable, then asked her – repeatedly – ​​to leave. Hodges refused, insisting on a resolution. McLeod eventually called the police, who escorted Hodges out of the library.
McLeod and Hodges later expressed regret over the way they behaved.
"I wish we could have had a more peaceful conversation on February 8," Hodges emailed McLeod on February 18, "and for one, I apologize. Thank you for your public service.
"The librarian became frustrated with the patron's refusal to listen as she tried to explain the review process," says Shelley. "Although I cannot say that his comment [saying the pornography was in Hodges's mind] was appropriate, understandably. We discussed it, and the librarian regrets making those comments. Our intention is always to remain neutral, even if we disagree on the suitability of content for a specific age group. While FVRL's executive director referenced McLeod's regret, the librarian herself did not apologize directly to Hodges.
Meanwhile, the video of the meeting between the two has been seen by more than 4,000 people. Social media in response to the video was not kind to Hodges, who was the subject of a wide range of hostile comments typical of social media, mostly from people who were only partially aware. aware of the facts. Many attacked her as a "Karen" who was overly sensitive and grossly intolerant, although Hodges has repeatedly stated that her goal, ostensibly shared by the library, was to keep the materials in their age-appropriate sections.
"It's like finding a cookbook in the geography section, and somehow the customer gets in trouble for pointing it out," Hodges says of the review.
The meeting
Hodges hosted a meeting of concerned members of the community last week. Word of it spread mostly by word of mouth, although unbeknownst to Hodges, someone had spoken about it on KLCK radio. About 50 people showed up at the meeting and engaged in a 90-minute discussion ranging from how Japanese culture ended up being so appealing to American youth to practical action steps.
A relative brought in several manga books that she pulled from the Goldendale Library to show off a sample of its contents. Besides the sexual encounters, there were some in the realm of horror that graphically depicted acts too extreme to list in this family diary. Some in the room, distressed by the contents, left as the books were reluctantly shown.
"If it was the movies," said one parent, "it would be rated R. You'd have to have a patent to see it. So why is it so easily accessible to everyone at the public library? »
A few expressed concern that disturbing content aimed at young people was indicative of conspiratorial, spiritual and/or political agendas, but these perspectives did not gain traction in the conversation. There was, however, a general agreement within the group that the standards of acceptable content for young people, in all areas and in virtually all areas of contemporary culture, continued to degrade towards lower common denominators. In the end, the broad consensus was to keep a sensible approach focused on ensuring that library content stays within designated age categories.
Hodges spoke at the Goldendale City Council meeting last night (pushed back to Tuesday due to the Presidents' Monday recess), too late to appear in today's paper. The Sentinel will have a report on the meeting next week.
And after
Monday Hodges sent the form McLeod told him to fill out, to file a complaint about So cute it hurts. There were over 70 signatures on it. The names represented a wide cross section of the Goldendale community – retired teachers, an active firefighter, several local business owners, clergy, councilors and young adults. Shelley acknowledged receipt of the form and informed Hodges that he would go through standard FVRL processing.
The parent at the reunion who asked why an R-rated movie would hold off younger audiences when everything could be viewed at the library didn't realize she understood the law made a distinction between what's allowed for the general public and what is allowed in schools and libraries. The latter are exempt by state law from the pornography standards that legally apply in all other situations. All but seven states in the country use such an exemption. The exemption exists because of a national obscenity law that distinguishes between material considered obscene for private purposes and material that might have legally justifiable inclusion in libraries and educational institutions.
Something you could be arrested for showing in your home could be completely legal at a school or public library, though some states are pushing back on state exemptions, facing fierce claims from the ACLU and bureau. of Intellectual Freedom from the American Library Association.
In Washington, RCW 9.68 covers the issue of pornography, but under that is clause 100, which says, "Nothing in RCW 9.68.050 through 9.68.120 applies to the circulation of such material by a recognized historical society or museum, the state law library, any county law library, the state library, the public library, any college or university library, or to any archive or library under the supervision and control of the state, county, municipality, or other political subdivision.