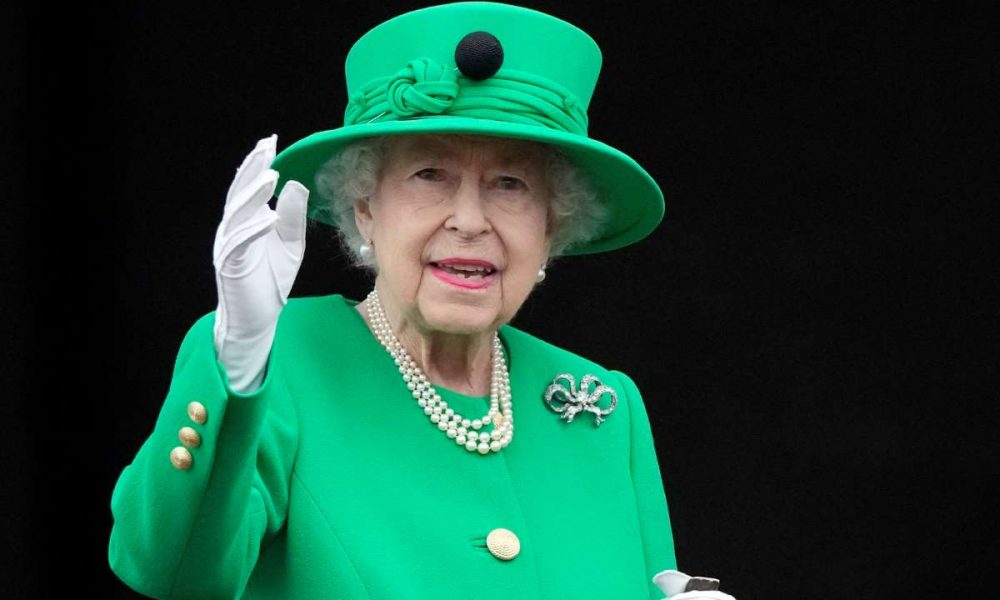 An estimated one billion people around the world watched parts of Queen Elizabeth II's Platinum Jubilee celebrations on TV and online, including many viewers in Japan.
The most striking image was of the Queen, surrounded by members of her family, waving to the crowd from the balcony of Buckingham Palace.
The palace is home to many treasures, including a collection of artefacts from Japan that went on public display together for the first time this summer. They reveal fascinating links between Japan and the UK.
Rachel Peat, curator of Japan: courts and culture, says: "We are delighted to give visitors a rare chance to see these stunning works of art from Japan, which have been marveled at, displayed and cherished by members of the British Royal Family for centuries.
Gifts between nations
The Queen's reign spans one of the most transformative periods in British history. It marked a remarkable reconciliation between Japan and Britain, after a bitter war in Asia.
On the occasion of Her Majesty's coronation in 1953, Emperor Shōwa (Hirohito) sent the Queen the first post-war diplomatic gift between the two nations: a box adorned with a delicate silver heron by the great lacquerer Shirayama Shōsai.
Gifts were also sent to mark treaties between the two nations. A pair of colorful screen paintings, recently rediscovered and exhibited for the first time, were sent to Queen Victoria by Shōgun Tokugawa Iemochi in 1860.
royal tattoos
By the mid-19th century, the British Empire was expanding into Asia, with Queen Victoria considered the Empress in India and Burma (now known as Myanmar). Japan was not colonized, but it looked westward at Britain in awe, considering it the most scientifically advanced and powerful nation in the world at the time.
In 1869, Queen Victoria's son, Prince Alfred, Duke of Edinburgh, became the first European king to visit modern Japan. He wrote to his mother: "To give you an account of this country, I feel quite lost. Everything is so new and so quaint that I am quite puzzled.
The future King George V visited Japan with his brother in 1881, and the official tour journal says the teenage princes had their arms tattooed during their visit. Albert Victor is said to have been tattooed with "a pair of storks" and George with a tiger and a dragon, a combination meant to signify East and West.
Curiously, Princess Eugenie followed in her great-great-grandfather's footsteps by getting a tattoo.
Royal watchers note that the Queen's granddaughter had a small circle inked behind her left ear.
A recent survey suggested that 42% of Britons born in the 1980s, 90s or later now have a tattoo – a much higher proportion than in Japan, although Japanese designs are still popular.
The Royal Exhibition
The royal exhibition features four samurai suits of armor from the royal collection. These include armor sent to James I in 1613 by the Japanese military leader – the first known samurai armor to arrive on British soil and the first diplomatic gift between Japan and Britain.
Other rare examples of weapons include a dagger with accessories designed personally by Emperor Meiji, the first ruler of the modern empire of Japan.
The concept of empire fell out of fashion during the reign of Queen II as many countries opted for independence.
Nevertheless, the popularity of the Queen herself – both in Britain and abroad – does not seem to have diminished. Indeed, Her Majesty must be the only world leader to be more popular today – seventy years after taking office – than she was the day she started.
Presidents and prime ministers are lucky if they stay popular for seven months.
The Queen's message was succinct: "I hope my platinum jubilee will be an opportunity for people around the world to enjoy a sense of togetherness; a chance to give thanks for the enormous changes of the past seventy years and also to look to the future with confidence.
RELATED:
Author: Duncan Bartlett
Duncan Bartlett regularly contributes to JAPAN Striker. You can read his more articles and essays here.