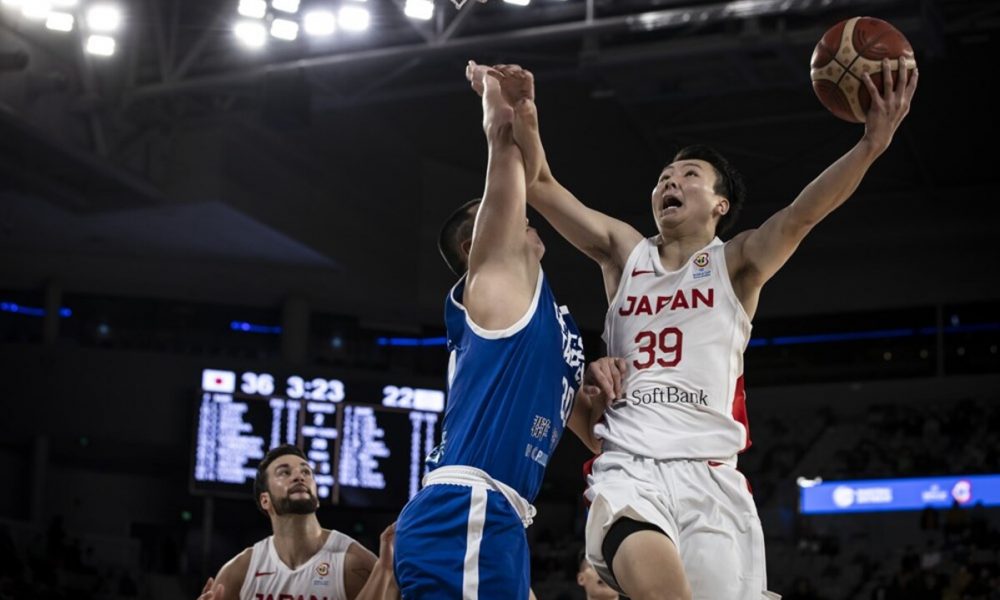 After losing by 46 points to Australia two days earlier, Japan's men's national basketball team rebounded with an 89-49 win over Taiwan in an Asian World Cup qualifier FIBA 2023 on Sunday July 3.
Japan trailed 11-7 after Taiwan's Wei Chieh Tang hit a jumper with 5:38 left in the first quarter against their Group B opponent at John Cain Arena in Melbourne. After that, Japan went on a game-changing 18-3 run to close the quarter, taking a 25-14 lead.
Guard Keisei Tominaga, who begins his junior season at the University of Nebraska in the fall semester, sparked Japan with 15 of his team-best 17 points during the opening period. Tominaga sank three 3-pointers in the first quarter.
Japan led 42-27 at halftime.
"It was two long days after the game against Australia," Japanese coach Tom Hovasse told reporters at a post-match press conference, "and with such a young team, I think we we've prepared well, and I was really hoping that we could show the fans in Japan what we can do, and today I think we've done that.
Read the full story here on the JAPAN Forward sports website. SportsLook.
Author: Ed Odeven
Follow Ed on JAPAN Forward's [Japan Sports Notebook] here on Sunday, in [Odds and Evens] here during the week, and Twitter @ed_odevenand find it on the JAPAN Forward sports website, SportsLook.